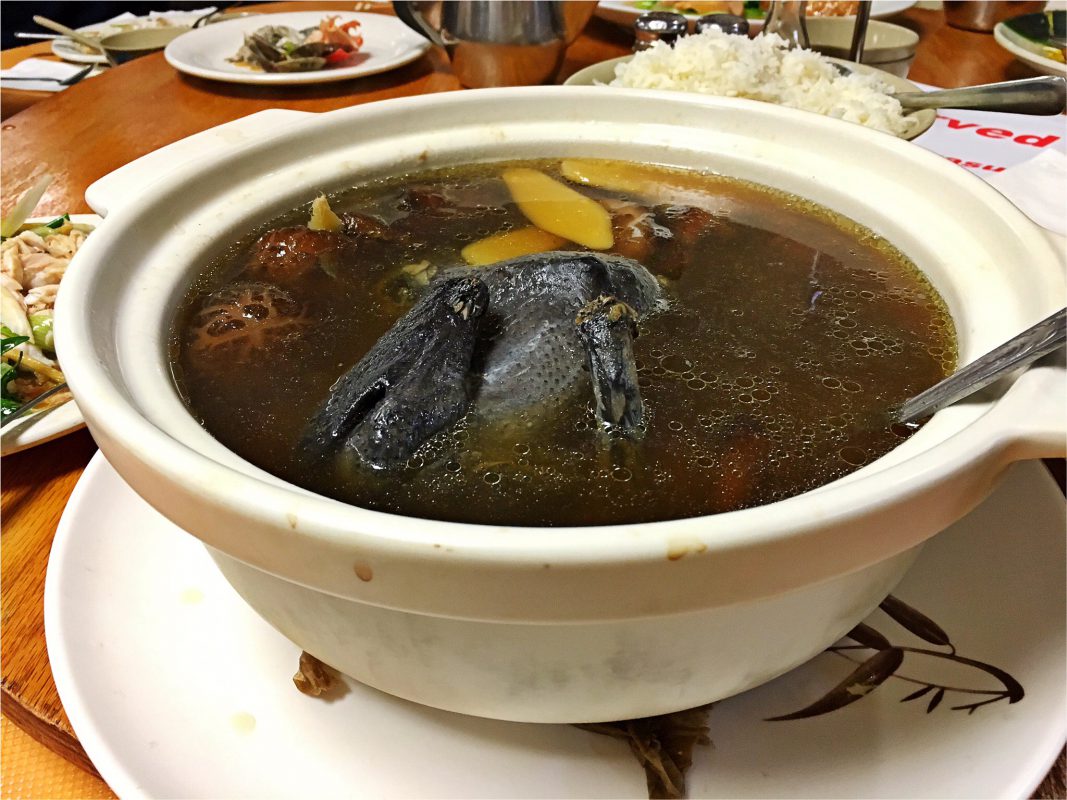 Herbal Black Chicken Soup 
Herbal black chicken soup recipe is hassle-free and simple to make, packed with nutrients from all those traditional chinese medicine herbs such as dang gui, huai shan and more! 
Ingredients:
Goji berries

Dang Shen

Dang Gui

Bei Qi 

Yu Zhu

Huai Shan

Red dates or jujube

Black Chicken

1000ml of water

Pinch of salt
Instructions: 
Cut the black chicken into 4 parts or more. Trim away any fat. Give the black chicken and the chinese herbs a quick rinse and set aside to drain. 

Parboil the black chicken with boiling water and remove.

Pour 1000ml of water into a pot and bring it to boil. After boiling, place the black chicken and the Chinese herbs into the pot. Let it simmer on low heat for 1-2hours. 

Lastly, add a pinch of salt for seasoning before serving. 
– ADVERTISEMENT –