Guide On Choosing Your Health Supplements In Singapore
Image by padrinan via Pixabay Are you leading an active lifestyle with a balanced diet? Even if you are, it is tough to consume the daily recommended dose of nutrients. Taking dietary supplements is an easy solution to obtain your daily recommended dose of various nutrients and minerals, especially if you need to nourish your […]
Guide On Choosing Your Health Supplements In Singapore
Image by padrinan via

Pixabay
---
Are you leading an active lifestyle with a balanced diet? Even if you are, it is tough to consume the daily recommended dose of nutrients. Taking dietary supplements is an easy solution to obtain your daily recommended dose of various nutrients and minerals, especially if you need to nourish your body – for example, when you are recovering from an illness.
Another sign that you should start supplementing your diet with health supplements is if you always experience these 5 common signs of a weak immune system!
With so many various products on the market, it certainly isn't an easy task to choose one health supplement that will cater to your needs. Follow these 5 tips below to help you better choose a health supplement! 
1. License from HSA (Health Science Authority). Currently, all TCM health supplements must obtain a permit from HSA before they can be sold in Singapore. To ensure that your health supplements went through stringent checks and have quality assurance, look for those with a license from HSA. Those with a license from HSA must be labelled in a certain way under HSA's standard. The label should include the product's trade/brand name, product name, batch number, expiry date, active ingredients and dosage.
2. Do Your Research. What's your concern? If you're looking to fight lethargy, do you know what are the essential ingredients that will give you a boost of energy? Doing your research beforehand can help you to select products more easily by eliminating those that do not contain the right ingredients for your concern.
– advertisement – 
3. Consult the experts. Worried about osteoporosis? Then you know you should start looking for calcium supplements to protect your bones and joints. However, there are tons of health supplements targeted to protect bones and joints. How does one tell which is better from the other? You can ask for recommendations on their website, or consulting the salesperson when you're in the store. With your research done prior to the purchase and the advice from the experts, it would help you to sieve out products that would cater to you more. 
4. Buy from a reliable source. Get health supplements from reputable sources such as an established retail source or pharmacies such as Watsons, Guardian and Unity Pharmacy. Look out for seals awarded by scientific research – this would be reliable than reviews or awards given for customer satisfaction. Avoid buying from unknown websites, especially if it's an overseas website!
– advertisement –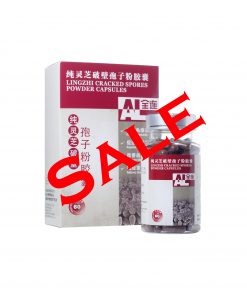 Out of stock
5. Exaggerated claims. If the labels can guarantee results in a short amount of time, exercise caution. Supplements are not medications, so its effect is not immediate and will usually require at least a few months and more. It also depends on the individual as the absorption rate of nutrients and minerals for each individual is different.
Do remember that supplements are not medications, hence they should not be used to treat a medical condition! If you have any medical condition, consult a doctor. Supplements are meant to give your body the nutrients and minerals your body is lacking, and this will subsequently improve your overall health but they are not meant to replace your medication! If you're on any medication, do check the compatibility of the health supplements and your medication!