4 Steps To Reduce Covid-19 Risk While Commuting To Work
Image by @cobblepot via Unsplash 4 STEPS TO REDUCE COVID-19 RISK WHILE COMMUTING TO WORK While most of us in Singapore have the luxury to continue working from home, many workers in the essential services have to continue commuting the work during this pandemic. As Singapore move to endemic COVID-19, more businesses are allowed to […]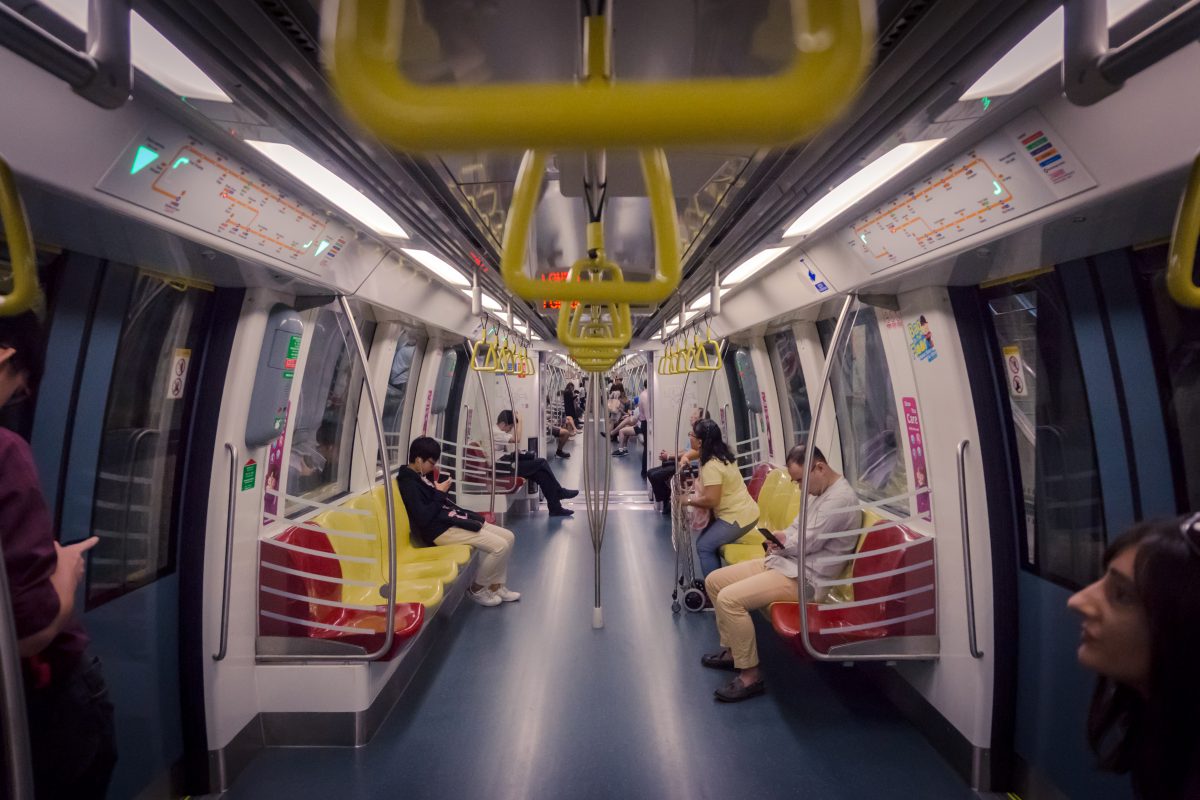 Image by @cobblepot via Unsplash
---
4 STEPS TO REDUCE COVID-19 RISK WHILE COMMUTING TO WORK
---
While most of us in Singapore have the luxury to continue working from home, many workers in the essential services have to continue commuting the work during this pandemic.
As Singapore move to endemic COVID-19, more businesses are allowed to operate as usual with more commuters seen on public transport. With more commuters, it can be hard to maintain social distancing. Though the COVID-19 situation in Singapore seems fairly stable with a low number of cases reported daily, a surge of COVID-19 cases such as the Changi cluster may still be possible if we are not careful as a society.
For workers working in the essential services, other than the mandatory of wearing a mask, here are some other steps you can take to lower your risk of COVID-19 while commuting to work whether it's via the MRT or bus.
– ADVERTISEMENT – 
---
4 Steps To Stay Safe While Commuting To Work
1. Cycle To Work
If your home is close to your workplace, consider taking your bicycle out and cycle to work! If you need to take a bus to the nearest MRT station, you can consider cycling too and parking your bicycle at the MRT. This not only saves you money and allow you to get some exercise daily, it reduces your contact with people, lowering your risk of COVID-19. Solo commuting is the safest option! 
2. Wait For The Next Train/Bus
If the train or bus seems crowded, consider taking the next one if you have the luxury of time. While during peak hours it is hard to avoid crowds on the public transport, waiting for the next train or bus allows you to be the first few in the line so that it is easier for you to find a seat. Doing so can prevent situations where another commuter stands too close to you due to the lack of space. This way, you can also reduce touching handrails or poles, reducing the likelihood of passing the virus.
– ADVERTISEMENT – 
3. Wash Your Hands With Soap!
We all love hand sanitizers for its convenience. However, it is proven that washing your hands with soap is a more effective way to kill germs and bacteria! While it's a good practice to use hand sanitizer after you touch the poles or handrails on public transport, remember to wash your hands with soap for 20 seconds once you reach your workplace. 
4. Boost Your Immunity
When the body is weak, we are more likely to succumb to illnesses. Other than keeping good personal hygiene, it is also important to make sure that our body is healthy and strong by getting ample of sleep daily and eating healthily. Supplement your diet and boost your lung health to protect yourself against viruses with All Link Wild LingZhi Capsules which is made from extracts of strictly selected, natural wild Ganoderma (Lingzhi) and ginseng that can boost energy and relieve fatigue
While life needs to go on as per normal, we should all still be mindful of maintaining a social distance of 1m away from each other when possible and always keep hygiene practices!